Pampering
What is your ideal way to pamper yourself and relax ?
As a mummy I often feel the need to relax !! ….seriously though EVERYBODY needs a bit of "me" time every now and again and it's good for you!! If your relaxed and happy your body will thank you for it ,with less aches and pains etc.
Obviously we would all like to go to spas everyday but not all of us have that luxury (either money time or both!!) What I like to do is have a few simple products at home which I use to exfoliate ,moisturize and relax me . I try and do this at least once a week.
Here is my routine for such an evening ;
Step 1
Remove make up ;My favourite cleanser is the Liz Earle cleanse and polish the muslin cloth gently buffs the skin and removes makeup .When my skin is feeling oilier then I might use a my Elizabeth Arden Exfoliating cleanser it's still quite gentle but cleans a little deeper.
Step 2
Shampoo and conditioner ; I can't relax if my hair is all urghhh so I do this first. My favourite shampoo is a Korres Almond and Linseed one as it smells divine (I don't like the matching conditioner though as it didn't feel rich enough for my hair ) . Alas as I am currently dyeing my hair I cannot use it so I opt for the Aussie shampoo for coloured hair instead. I also treat my hair using the Aussie 3 minute miracle ….leaves it feeling soft but not too greasy !!
Step 3
Run a good bubble bath and use a body scrub ; get soaking first … Next I like to use the Body shop body scrub ,my favourite is the Sweet Lemon scrub although I am currently using the Moringa one. The scrubs are brilliant …not to harsh on the skin ( I have quite sensitive skin) and come in a variety of scents.
Step 4
Treat your feet !! ; After my bath my feet are usually nicely softened enough to use my foot file on (very attractive thought I know but it's important to take care of your feet !!!),then I use a flannel and wipe over my feet .I then get out my Body shop peppermint smoothing foot scrub …buff this into the skin then put your feet back into the bath or under the shower to rinse again .
Step 5
Put on some relaxing music and turn down the lighting ; my Nora Jones c.d usually does the trick !!
Step 6
Moisturise !!! ; Depending on how dry my skin is I will then use either a trusty Body shop body butter ( my husband and I love these butters ….great for a nice back/foot rub ) scents I love obv ; the sweet lemon , cherry blossom scent, Satsuma etc !! If the weather is warmer or my skin is hydrated enough etc then I will choose the Aveeno Moisturising creamy oil …this sinks in super quick (smells a bit like play dough !!! The smell doesn't last thankfully though!!) For the face (currently) Aveeno Moisturising cream & Eucerin Aquaporin active eyecream ..this sinks in quick and wears well under makeup!! For the feet I have my B.S peppermint cooling foot lotion …sometime I use this sometimes I just use my body butter instead ….which ever way the wind takes me!!! For my hands I like Soap & Glory hand food .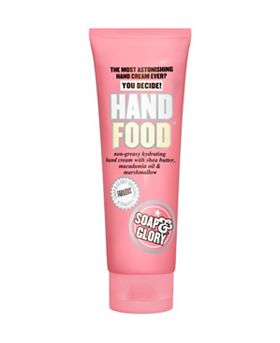 Step 7
Tidy up my nails ; This step isn't truly necessary but it does make me smile to have my nails all nicely manicured. Favourite nail polish at the moment Barry M Gelly Hi-Shine nail paint ;Prickly Pear (a lavender shade) and also same brand in the shade Blueberry(the same colour as forget-me-not flowers ) Lovely spring colours that make me happy !!
Step 8
Read a good book or snuggle up with hubbie and watch a nice movie together !! Heaven !!! xxxx
So these are ways I like to pamper myself …. Let me know any products you use or can recommend for "at home pampering" … I would love to try them out xx